With a sound and production studio in the West Village, a film production studio with backlot in the Hudson Valley, and a purpose-built, DP grip and camera truck, we can meet all your shooting location needs.
New York – Manhattan – West Village
Studio A: Sound stage
This stage is convenient, cozy, friendly, and fully equipped.
Sound stage: 12′ x 16′; 14′ to ceiling.
Full lighting grid, full grip package, full HMI and Tungsten lighting packages on stage.
100 amp three-phase power, dedicated twist-locks at 240 v and three-phase ports.
Large, working, wood-burning fireplace on stage.
Built in overhead dolly / track system.
Studio B: Animation and analog motion control stage
This animation and analog motion control stage is strategically located in Manhattan and doubles as a terrific holding area for wardrobe, make-up, set, props, and general art direction.
A 7 X 12 homasote pin-up board and a wall size map of New York City makes an excellent location scouting and pre-production office.
New York  – Hudson Valley – Rhinebeck (Dutchess County), 1.5 hours upstate from NYC and just 0.5 miles from the Rhinecliff Amtrak train station (taxi cab stand on site)
Studio C: This location, in the hamlet of Rhinecliff, offers compelling, seasonal views of the Hudson River and a 10 acre studio backlot.
The production studio has 2 Cam-Lok stages (both 16′ to ceiling) and a new 800 Amp, three-phase pad-mounted transformer  (300 kVa, k-13, 200% Neutrals).
Stage A: 40′ x 45′ x 16′ to ceiling
Stage B: 17'-6" x 33′ x 16′ to ceiling, with new Cam-Lok LEX 400 AMP company switch
Hard cyc, 3-D, 13′ x 17.5′ x 16′ high Green Screen ceiling and floor (full wrap); shoot models, aerials, product and SFX effects all under one roof, on one stage (avail in 2018) .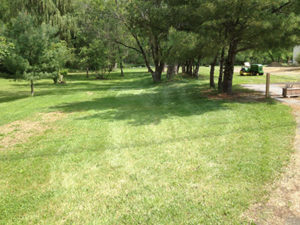 10 (ten) acre backlot (partially wooded) directly off the main stage, allowing for continuous movement between indoors and outdoors.
(2) 12′ x 12′ overhead, motorized stage doors.
Almost an acre of asphalt surrounding the stages for special effects, complex set-ups, and shooting industrials; also provides plenty of parking.
---
To simplify production and Go CineMobile, add our Panasonic VariCam LT to the DP camera grip truck and call Rich at +1 (917) 655-5790.
---